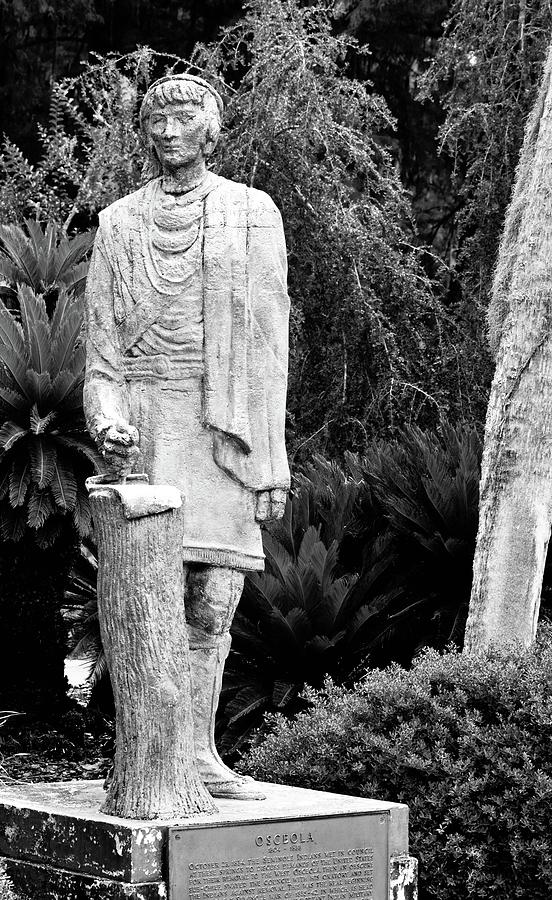 Medium
Photograph - Photography
Description
Chief Osceola at Silver Springs State Park in central Florida.
https://en.wikipedia.org/wiki/Osceola
Osceola (1804 – January 30, 1838, Asi-yahola in Creek), named Billy Powell at birth in Alabama, became an influential leader of the Seminole people in Florida. His mother was Muscogee, and his great-grandfather was a Scotsman, James McQueen. He was reared by his mother in the Creek (Muscogee) tradition. When he was a child, they migrated to Florida with other Red Stick refugees, led by a relative, Peter McQueen,[1] after their group's defeat in 1814 in the Creek Wars. There they became part of what was known as the Seminole people.
In 1836, Osceola led a small group of warriors in the Seminole resistance during the Second Seminole War, when the United States tried to remove the tribe from their lands in Florida to Indian Territory west of the Mississippi River.
Statistics
Viewed 46 Times - Last Visitor from Warrington, P2 - United Kingdom on 11/28/2022 at 12:57 AM